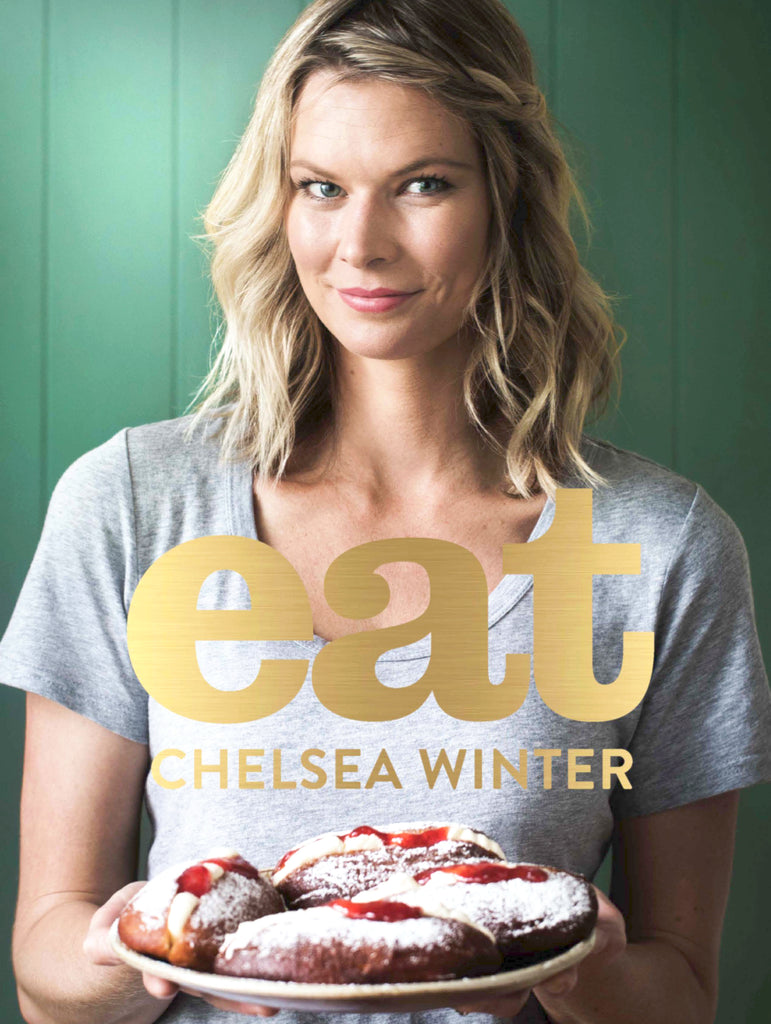 EAT
NZ's best-selling book of 2017
Find out what the fuss is about - thousands of people are already eating like kings from 2017's bestselling cookbook - so what are you waiting for, my friend?
Signed books
Every book I send out gets a sprinkling of Chelsea love with a signature.
About eat
What can you expect from my new book? All the things you love about the other ones - in the form of 95 new, fresh and exciting recipes to inspire you. A huge section of the book is crammed with nourishing, family-friendly dinners. Then there's the 'Slow' section packed with warming winter meals. The treats section is another smorgasbord of deliciousness that'll have people drooling (Orange Chocolate Sherbet Slice, Choc-hazelnut Cheesecake or Tuck-Shop Donuts, anyone?). There's a section for tasty sides that you can mix and match with your main courses, as well as a my favourite condiments, sauces and random goodies I thought you'd like (the ketchup and the pesto are must tries, as is the homemade bread).
No fancy stuff, complicated instructions or hard-to-find ingredients - just real food with real flavour, made with love, for you.
Let's eat...
In Australia or overseas?

If you live in Australia, your local bookshop can order in all four of my cookbooks at no extra cost to you (as they are warehoused in Australia). All you need to do is ask them.

If you're overseas, you can order from The Book Depository, Fishpond or Mighty Ape (any specials or promotions don't apply - sorry!)
Important notes & shipping details for you to read
Shipping is a $10 courier nationwide (PO Boxes are OK). Rural delivery is just a little bit extra.


A signature is required for delivery, so please give me an address where someone will be there to sign - otherwise you'll be left a 'card to call' and no one likes those.