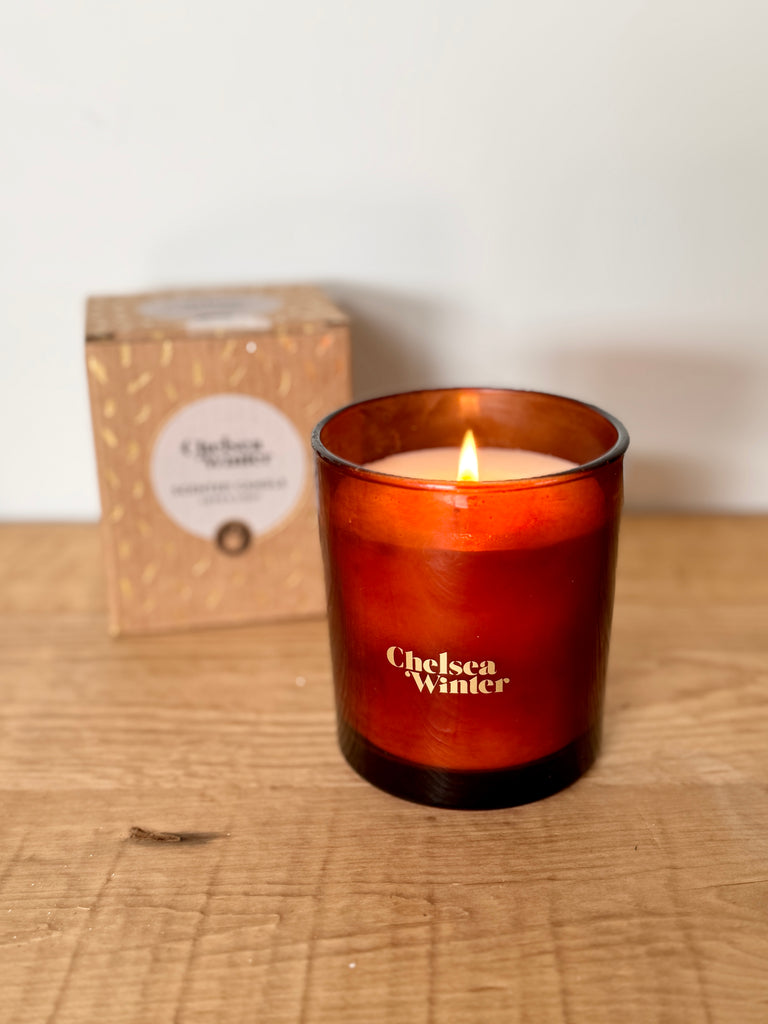 Scented Soy Candles
Set your world aglow!
These deliciously stylish candles give off a subtle fragrance that won't overpower a room - or give you a headache!

This exquisite candle is the perfect addition to create a warm and inviting atmosphere in any room. Made from high-quality soy wax, it burns cleanly and evenly, ensuring a long-lasting experience and a gentle flickering glow, adding a touch of elegance to any space.
Unwind after a long day and let the subtle fragrance transport you to a place of tranquility and calm. Whether you're enjoying a quiet evening at home or hosting a gathering with loved ones, this candle will enhance the ambiance.
Each candle is housed in a stylish glass jar that complements any décor. With its timeless design and exceptional scent, they also makes a perfect gift for Christmas, birthdays, housewarmings, or any special occasion.
Vanilla Bean
Think a luscious crème brûlée with slight caramel notes.

Peach & Grapefruit
The strongest scent in the set. Think juicy, ripe summer peaches balanced with the zesty freshness of grapefruit. An instant favourite.
Love & Light
I blended vanilla and citrus notes so if you really sniff it in, you might get the Bells of St Clements Cake from Scrumptious. Basically it's a fragrance designed to life your mood and lighten your energy!