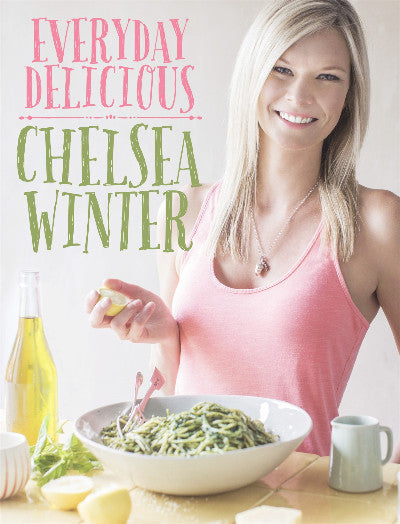 EVERYDAY DELICIOUS
Make every day delicious

In this beloved and bestselling cookbook you'll find a treasure-trove of mouthwatering, family-friendly recipes carefully designed for the everyday home cook. Normal ingredients, clear instructions and most importantly, ridiculously delicious food.
Favourites include fluffy hotcakes, buttery shortbread, sticky BBQ pork ribs, pork belly with crackling, cheeseburgers with secret sauce, perfect pavlova, Thai green chicken curry, creamy carbonara, fish 'n chips, gooey little chocolate puddings, fresh mint & chocolate slice, shortbread, tasty corn fritters, homemade muesli, chicken & chive dumplings and loads more.
In Australia or overseas?

If you live in Australia, your local bookshop can order in all four of my cookbooks, at no extra cost to you (as they are warehoused in Australia). All you need to do is ask them.

If you're overseas, you can order from The Book Depository, Mighty Ape or Fishpond (any specials or promotions don't apply - sorry!)
Important notes & shipping details

Delivery is 2-3 working days.

A signature is required for delivery, so please give me an address where someone will be home - or you'll receive a 'card to call', and this can end up being a whole lot of hassle for you.