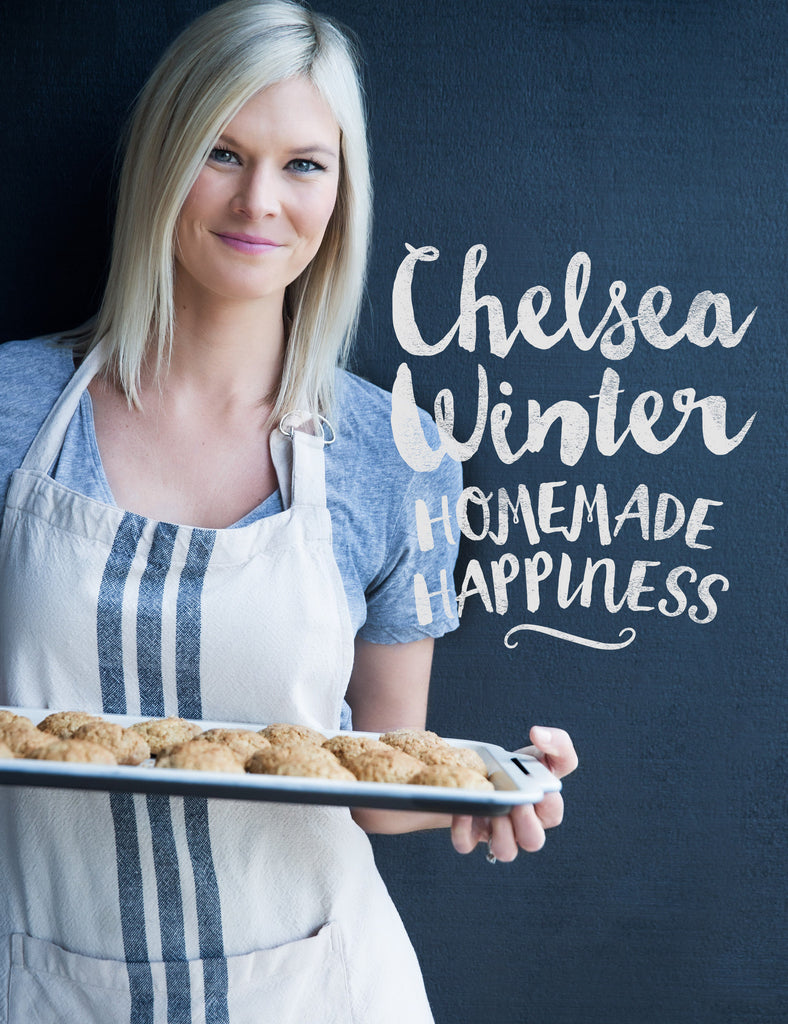 HOMEMADE HAPPINESS
NZ's
best-selling cookbook of 2015
In Homemade Happiness, there are no hard-to-find ingredients or complicated cooking techniques – just a vast and tempting array of delicious recipes designed to make you a legend in your own kitchen. Custard squares, ginger kisses, date loaf, coffee & walnut cake, samosas, Moroccan chicken salad, lemon & blueberry muffins, chicken & pumpkin lasagne, lemon pudding, chicken & bacon fettuccine, bacon & egg pie, mince & cheese pie, chocolate chip cookies...

In Australia or overseas?

If you live in Australia, your local bookshop can order in all four of my cookbooks, at no extra cost to you (as they are warehoused in Australia). All you need to do is ask them.

If you're overseas, you can order from The Book Depository, Mighty Ape or Fishpond (any specials or promotions don't apply - sorry!)
Important notes & shipping details
Shipping is a $10 courier nationwide (PO Boxes are OK). Rural delivery is a little extra.


Delivery is 2-3 working days.

A signature is required for delivery, so please give me an address where someone will be home - or you'll receive a 'card to call', and this can end up being a whole lot of hassle for you.